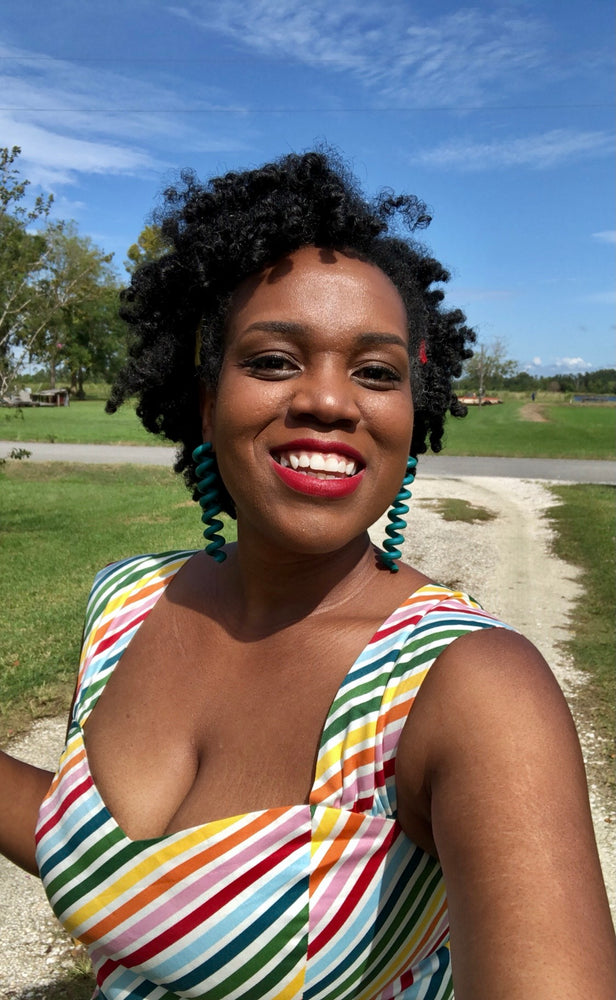 About Pixel & Ink Creative
A bit of whimsy, a mix of bright colors, vintage vibes, and a hefty dollop of snark + sass is what makes Pixel & Ink Creative! 
Pixel & Ink Creative is a fun and whimsical gift and art brand based in southwest Louisiana! We got our start in 2014 after Daneisha, a lifelong creator and lover of animals,  came up with Pixel & Ink Creative, the name born out of her  transition from ink sketches to digital artwork. 
As the brain behind Pixel & Ink Creative, many of Daneisha's influences stem from her childhood love of animals and being in nature (as long as it's not too hot!). So much of her inspiration is found in vintage and midcentury design, pop culture, and of course, Louisiana wildlife and culture .
Now 8 years later, Pixel & Ink Creative has blossomed from its roots as a small art market vendor to a brand with retailers across the U.S. 
Daneisha enjoys lounging around at home and would much rather a night on the couch than a night on the town. She also enjoys hiking, roller skating, watching all the shows, hitting up thrift stores, collecting vintage Pyrex, and adding sweet tunes to her record collection.
Thank you for reading and I hope you have a blast checking us out!
Like what you see? Get in touch! You can email me at hello@pixelandinkcreative.com or find Pixel & Ink Creative (Daneisha) on Instagram, and Facebook.